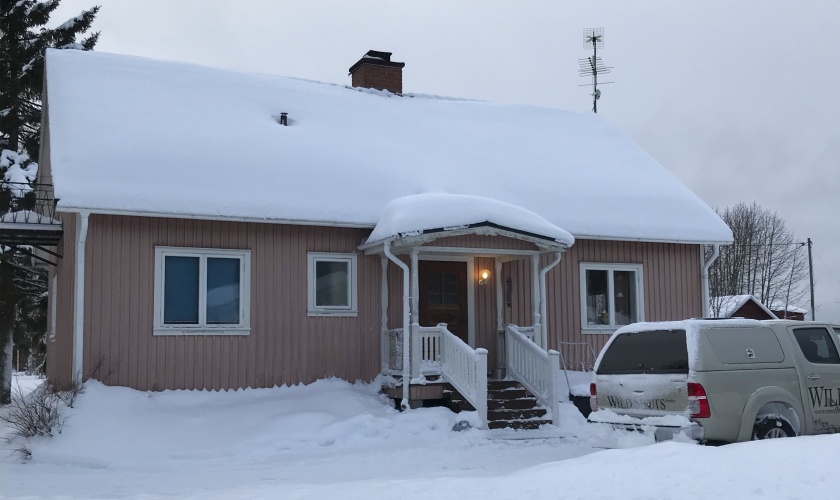 The house is a short walk from a beautiful large lake and anchient spruce woodland.

The heated house has a fully equipped kitchen, hot shower, toilet and fast internet. All meals are provided. Breakfast and dinner are taken at the house. Lunch will be taken in the hide and consists of sandwiches, fruit, coffee and tea.

Please inform us in advance if you are vegetarian or have any dietary requirements.