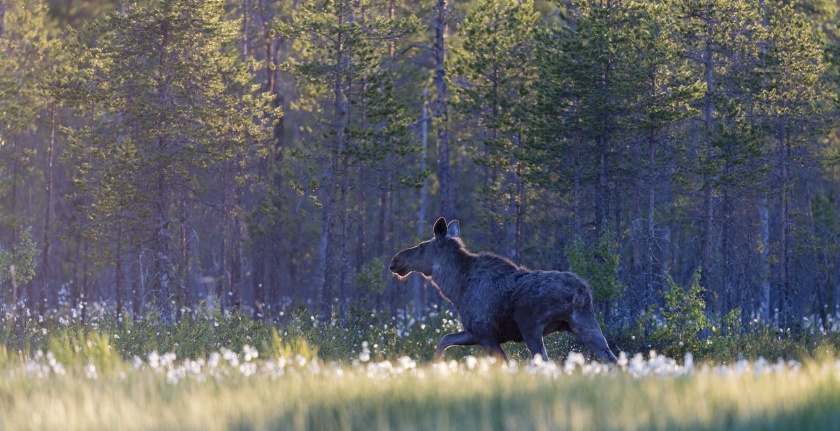 Canoe safari in the summer of 2021
Explore the northern Swedish nature during bright early summer nights, with or without camera. Here is a chance to see e.g. Moose, Beaver, Black-throated Diver, nesting Whooper swan and Common crane where you quietly glide across the water surface. We provide stable aluminum canoes for loads up to 400 kg. You will also receive tips on suitable waterways: easy, medium or a little more challenging. We offer accommodation in a fully equipped villa and from here the tours start. We meet and pick up if desired after the night's canoe trip. Tents can be borrowed if you wish to spend the night outdoors.

Price:
Option 1: 2990 Skr for each person for one day. This includes accommodation, transportation from the house to the hide, hide rental and all meals. If a single room is required, there is an extra fee of 500 Skr/person and night. Accommodation after the last photo day including breakfast is provided for a cost of SEK 450 / person. Departure after breakfast.

Option 2: 2490 Skr for each person and day if you prefer to prepare your meals in our fully equipped kitchen. A small shop is within walking distance. Everything else as Option 1.
.
Starting from 1 of June.