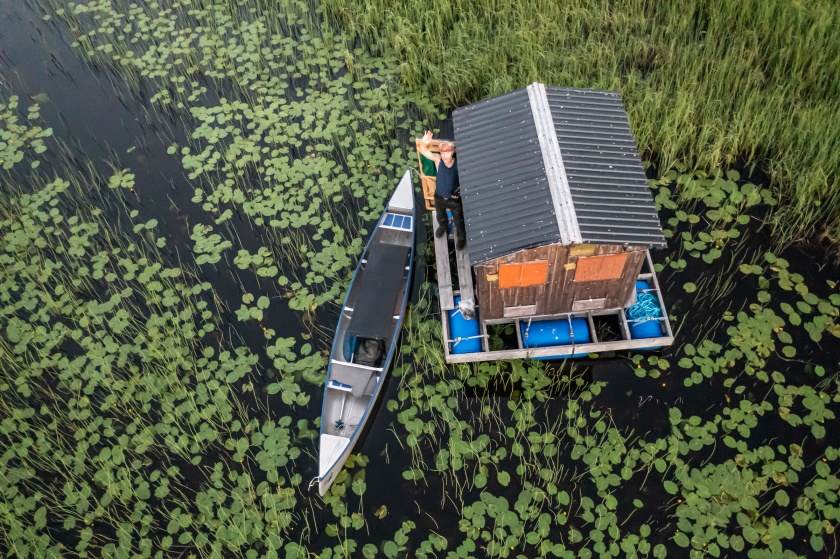 Floating hide Summerprice 950 Skr
There are many wildlife photography possibilities in the summer. The 24 hours of daylight allows us the opportunity to photograph at night. You can find moose in the area, go down the streams in a canoe to find beavers, or you can sit in a floating hide with chance to photograph whooper swans, moose and common crane.

April-May:

Price:
Option 1: 2990 Skr for each person for one day. This includes accommodation, transportation from the house to the hide, hide rental and all meals. If a single room is required, there is an extra fee of 500 Skr/person and night. Accommodation after the last photo day including breakfast is provided for a cost of SEK 450 / person. Departure after breakfast.

Option 2: 2490 Skr for each person and day if you prefer to prepare your meals in our fully equipped kitchen. A small shop is within walking distance. Everything else as Option 1.