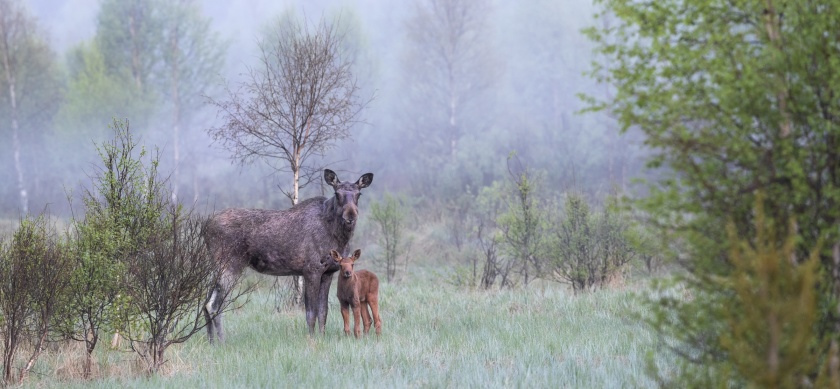 Photograph Osprey, Common Cranes and the Moose
There are many wildlife photography possibilities in the summer. The 24 hours of daylight allows us the opportunity to photograph at night. We can find moose in the area, go down the streams in a canoe to find beavers, or you can sit in a floating hide to photograph whooper swans, osprey and common crane.

Price is the same across all hide rental and workshop options
2990 Skr for each person for one day. This includes accommodation, transportation from the house to the hide, hide rental and all meals. If a single room is required, there is an extra fee of 500 Skr/person and night.